We provide private jet management
Private jet management is a comprehensive program for the management of the client's jet, which allows to optimize the costs of private jet ownership and resolve all issues related to its operation.
A private jet is probably one of the most difficult assets to manage. After buying it, the owner faces a lot of difficult issues and substantial expenditures. Commercial jet management requires from the owner a deep understanding of the aviation industry, accurate mathematical calculations and constant monitoring of the crew, as well as the jet condition and maintenance.
Private jet owners face an enormous responsibility every day. Depending on their actions, they can earn a lot or suffer colossal losses. At the same time, the costs of maintaining a private jet can reach tens of millions of dollars a year, and any mistake incurs additional expenditures.
Services of Private Jets UK
Private Jets UK offers a full-service jet management service: from financial planning to the work with the crew. A wide (and successful) experience in private jet management allows us to make the best decisions, taking care of the benefits of our clients and the safety of flights.
Commercial jet management includes a broad range of services, including the choice of form of exploitation, planning and organization of private flights, selection, crew training and management, maintenance, financial reporting, etc. Private Jets UK determines the list of services individually for each client depending on his/her needs and wishes.

Private Jets UK provides the following services:
choice of the form of exploitation (private or commercial) and jurisdiction;
development of contracts;
planning, organization and operational support of flights;
selection, training and retraining of the crew;
creation of conditions for the payload (if necessary);
financial reporting;
maintenance on our own bases.
How to lower the cost of jet ownership
Private Jets UK can help you to reduce the costs of jet ownership by 15% or more by offering corporate discounts, streamlining processes, finding the clients and arranging charter or Jet Sharing flights.
Please fill out the form, and our representative will contact you to discuss the terms of cooperation.
Form of exploitation
We should note that commercial jet management can be aimed at the solution of different tasks: thus, some people buy business jets only for private flights, and others – for a profit. There are many forms of jet ownership, including fractional. Depending on the number of owners, the purpose of acquisition and flight hours, we will offer you the most optimal form of exploitation and select the jurisdiction for registering the jet. The choice of the right exploitation form can significantly reduce jet maintenance costs.

How to find a crew
Aircraft management includes the selection of a crew trained to control a specific type of jet. Private pilots usually face more stringent requirements than commercial pilots. In particular, business aviation pilots must have a private pilot certificate, a specific number of flight hours and permission to operate flights in difficult meteorological conditions.
This is due to the specifics of exploitation of the private jet. Commercial pilots usually fly the same route and aircraft and land at the major airports, while private pilots often have to land at small airfields, fly different routes and face difficult weather conditions. Each flight is different, so the pilot must be ready for anything.
Finding experienced crew members is not an easy task. However, entrusting the search and management of the flight crew to Private Jets UK will save you this trouble. The pilots and crew members we cooperate with have extensive experience in business aviation, regularly undergo advanced training and know-how to act in unforeseen situations.

Organization of charter flights
Another important component of aircraft management is the organization of flight from point A to point B. This process requires an understanding of aviation processes and the interaction between airports and airlines. This should be done by a specialist who knows how to arrange a charter flight in compliance with the regulations of international aviation. Therefore, a personal assistant can't be trusted with this task. Contact Private Jets UK and order a complete aircraft management service, which includes planning and organization of flights, as well as reaching agreements with the destination airports on the landing, maintenance and parking of the jet.

Maintenance
Maintenance accounts for the lion's share of the cost of private jet ownership. The speed and quality of maintenance are extremely important, as they directly affect the jet's lifespan and performance. The holding owning Private Jets UK includes companies that specialize in the repair and maintenance of any type of jet.
In addition, Private Jets UK owns two technical bases in the UK and Europe. Due to this, we can provide fast and high-quality maintenance for the jets managed by the company.
These are just a few services offered by Private Jets UK as part of a comprehensive aircraft management program. All of them are aimed at reducing the costs and increasing the earnings from jet ownership without sacrificing your precious time.
Thanks to this program, you won't have to waste your time studying the nuances of the aviation business and the organization of charter flights (after all, that could take months, or even years).
You can entrust all aspects of jet management to professionals with wide experience in aviation and flight management who know how to lower the cost of jet ownership and get the most out of your private jet. Private Jets UK allows you to use your private jet with maximum comfort, as our specialists will take care of all issues related to the flight organization, maintenance and selection of the crew.

Our team
We hire only the best specialists who are well-versed in all aspects of business aviation. 33 professionals, working in Private Jets UK, arrange the helicopter and private jet charter flights.
Each client is assigned a personal air broker who undertakes to:
to stay in touch with the customer 24/7;
to answer all questions related to the choice of private jet, optimization of the route, selection of staff, catering, security and meeting at the airport and quickly address all organizational problems;
to provide the highest level of service and pay attention to the smallest details.
Our employees work all over the world, so they know many languages. The contract is usually issued in English (however, if necessary, we can translate it into any other language). You can always contact our managers who will help you solve the tasks of any complexity. After all, our goal is to make you feel safe and comfortable on board.

Direct communication with the company management:
TOP 5 best brokers in the UK:
Private Jets UK has received multiple awards and certificates for its high level of customer service.
Features of the company
For over 15 years of providing aviation services in Europe, Private Jets UK has accumulated a lot of experience in the solution of business aviation problems. Each of our team members is well versed in the documentation and organization of private flights.
Numbers we are proud of:
We have been actively developing in the field of business aviation for over 15 years.
Our staff includes 33 specialists who speak 6 international languages (English, German, French, Spanish, Russian, and Italian).
The company's catalog contains over 6500 models of private jets and helicopters, available for order at any time.
We have 3 international offices in Europe and are planning to open the new ones in Cyprus.
We only need 2-4 hours to arrange an urgent flight.
The company has over 200 regular customers worldwide.
If you still have questions about Private Jets UK, we will be glad to help you. You can always call us or fill out the form on the website. Our aviation consultant will contact you as soon as possible and send you an official presentation of the company and answer all your questions.

The company's offices
We will be glad to see you in our offices in London, Paris and Berlin. Note that our schedule may be changed due to the COVID-19 pandemic. Please check the exact information with the operators. We strictly follow the recommendations of the World Health Organization and carry out all necessary preventive measures: hand sanitizers, social distance, air disinfectants and wet cleaning three times a day. All company employees are vaccinated.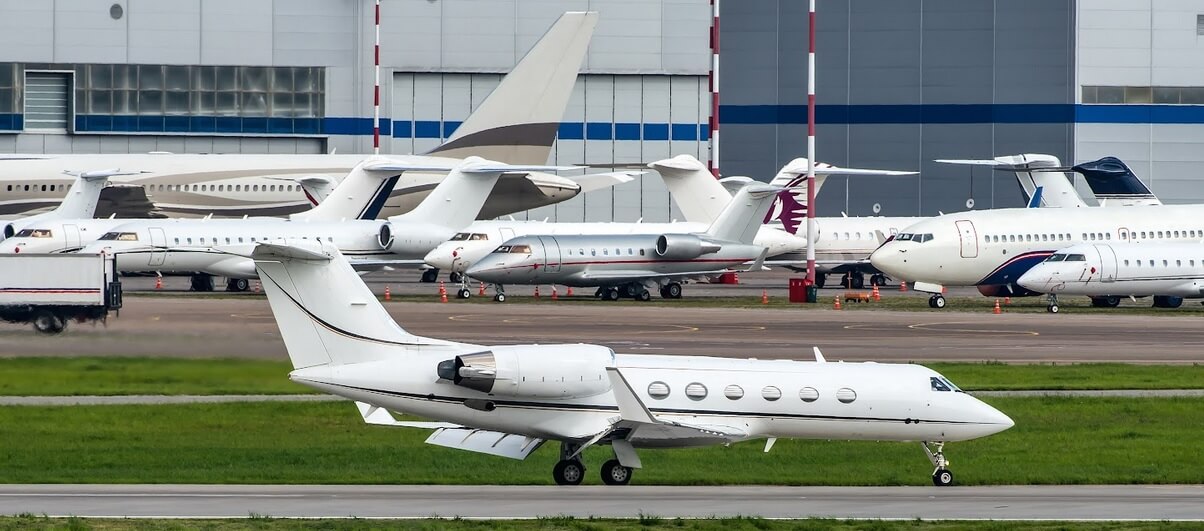 Business Aviation in London
Address: Business Aviation Centre, Hartmann Rd, London E16 2PX, United Kingdom
Email address: london@private-jets.co.uk
Opening hours: daily from 8:00 to 23:30.
We are available 24/7.
Directions to the office:
Business Aviation in Paris
Address: Aéroport de Paris-Le Bourget, 93350 Le Bourget, France
Phone number: +44 773 014-55-85
Email address: paris@private-jets.co.uk
Opening hours: daily from 7:30 to 23:30.
We are available 24/7.
Directions to the office:
Business Aviation in Berlin
Address:Platz d. Luftbrücke 5, 12101 Berlin, Germany
Email address: berlin@private-jets.co.uk
Opening hours: daily from 8:30 to 23:00.
We are available 24/7.
Directions to the office: