About us
Private Jets UK has been providing services in the European business aviation market for over 12 years. During this time, we have become experts in this area and formed a unique database of business jets and private helicopters, which currently includes over 6500 models of different types. We give you the opportunity to charter a private jet with a crew for personal flights to any part of the world. Due to the increased reliability, high level of comfort, and privacy, flights will become the most pleasant experience for you. Our clients can choose the most convenient date and time of the flight, as well as jet model and equipment. We are always ready to adjust to your schedule and preferences.
Private Jets UK is an air broker performing the functions of a business aviation center. Direct interaction with the private jet owners allows us to offer our clients unique booking and flight conditions. Each passenger is guaranteed an individual approach and a comprehensive solution to the issues related to the flight. Our company also provides such services as transfer, security and comfortable stay in the VIP terminal. You can rely on us regardless of the goal of your flight, the difficulty of the route, and the urgency of departure. Our operator will pick up a few suitable options of business jets and send you the offer within 20-30 minutes after receiving your request. All you need is to choose the jet and sign a contract.

Company's main activities
Private Jets UK arranges regional, international and intercontinental flights. Wealthy businessmen, politicians, officials, and media persons use the services of our company. We are always ready to find different economically attractive options (for example, Emty Legs or Jet Sharing flights) that fit your needs and budget so that you can charter a private jet at a favorable price.
Usually, we arrange the following types of flights:
business jet flights – the flights on the planes equipped with satellite communication facilities and conference rooms;
VIP flights – private jet flights for celebrities, politicians, public figures, and media persons;
Jet Sharing - seat-by-seat rental of business jets;
private charters - flights for the royal families, presidents, and government officials;
tourist flights - flights to the luxury ski resorts and fashionable islands and beaches;
corporate flights - flights arranged for the large companies;
freight flights - flights designed to transport valuable, dangerous, and fragile cargo;
pet flights - travel with a dog or cat, with the option of taking it in the cabin;
medical flights - transportation of bedridden patients on the planes with doctors and special equipment on board;
children's flights - transportation of small children with the nannies or governesses;
geological exploration flights – the flights that allow you to install your equipment;
rotation flights – the flights to the most distant areas of the planet;
sports flights – the flights for the sports teams and coaching staff;
wedding flights – flights for the newlyweds and their guests and families, as well as the organization of wedding ceremonies right in the air;
Empty Legs flights – the flights that can save you up to 75% on the full price of a private jet flight;
pleasure flights – the flights where you can enjoy stunning views (usually performed on helicopters and small jets);
etc. We have extensive experience in dealing with the most extraordinary tasks.
Privacy and anonymity are very important for most of our clients. Unlike regular flights, information about the passengers of private jets is not available to third parties. Check-in and boarding flight takes place in a separate terminal, so our clients have no contact with other people at the airport. We guarantee the maximum security of your data after the conclusion of the contract with our company.

Additional services
Passengers can feel comfortable both in the air and on the ground only if they know that they won't have any problems in the country of their destination. Our company is ready to provide a range of services that will make your trip as pleasant and comfortable as possible.
Such services include:
Premium car transfer to the airport and your destination. It is also possible to rent a helicopter or a yacht (on demand);
Meet and greet services;
Catering on board (the customer chooses the menu in advance);
Booking accommodation (including villas on private islands);
Rental of yachts, helicopters, boats, and cars;
Professional security services;
Booking tickets for cultural and entertainment events.
If you travel on a private jet, you can transport your pet on board. Passengers are permitted to carry both the hand luggage and the baggage (the baggage allowance depends on the cargo capacity). Most long-haul private jets have a separate kitchen and a bathroom with a shower. Modern liners are equipped with comfortable transforming furniture and multimedia systems. The cabins of business jets are ideal for rest and relaxation, as they have a low noise level.

What can we offer
Private Jets is a team of highly qualified specialists, well-versed in the specifics of international and regional flights. They can help you prepare all necessary documents and arrange the flight in the shortest possible time. Our employees speak foreign languages and can respond quickly to emergency situations.
All our customers can count on:
Fast application processing. Our operators will process your request within 20-30 minutes and pick up a few suitable business jets for your flight. All you need is to choose the best option, sign a contract, and determine the date and time of flight;
Personal assistant services. After signing the contract, each customer is assigned a personal aviation consultant. You can ask him/her any questions 24/7. Our aviation consultants will help you arrange the documents, book accommodation and a vehicle and prepare your departure;
Safety. We work only with the serviceable and reliable jets that undergo routine checks before each flight. Business jets are equipped with the latest navigation and avionics systems, which makes the flight comfortable, fast, and safe;
High speed of work. In case of emergency, we can arrange the flight within 2-4 hours;
Comfortable flight conditions. The cabins of the jets used for charter flights comply with premium class standards. All long-range jets are equipped with satellite communications facilities, kitchens, bedrooms, and meeting rooms;
If the flight has been canceled due to reasons beyond your control, you are entitled to a full refund of your ticket.
We strictly comply with all clauses of the contract and try to fulfill all wishes of our customers. Our staff works 24/7. We provide an individual price calculation for each flight. Usually, the cost of the flight depends on the type of business jet, flight range, fuel costs, and staff salaries. The payment is made by invoice (in foreign currency- EUR or GBP). We will help you prepare a full package of documents (including for accounting). We work with both individuals and legal entities. If you have any questions, please contact us by telephone or e-mail. After discussing all aspects of the flight, you can sign the contract either personally or online (using an electronic signature).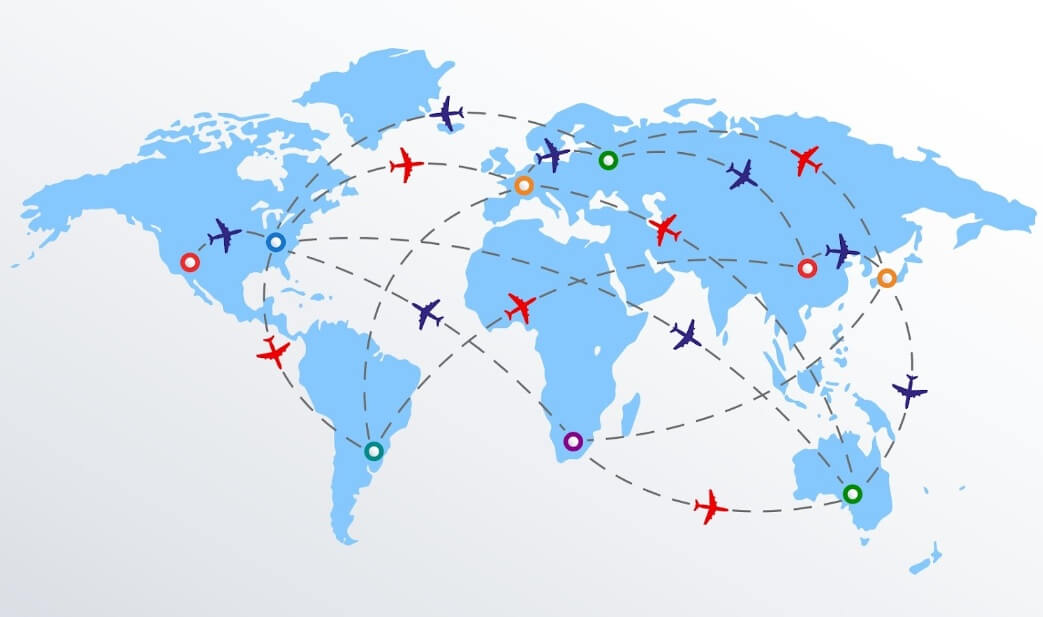 Features of the company
For over 12 years of providing aviation services in Europe, Private Jets UK has accumulated a lot of experience in the solution of business aviation problems. Each of our team members is well versed in the documentation and organization of private flights.
Numbers we are proud of:
We have been actively developing in the field of business aviation for over 15 years.
Our staff includes 33 specialists who speak 6 international languages (English, German, French, Spanish, Russian, and Italian).
The company's catalog contains over 6500 models of private jets and helicopters, available for order at any time.
We have 3 international offices in Europe and are planning to open the new ones in Cyprus.
We only need 2-4 hours to arrange an urgent flight.
The company has over 200 regular customers worldwide.
If you still have questions about Private Jets UK, we will be glad to help you. You can always call us or fill out the form on the website. Our aviation consultant will contact you as soon as possible and send you an official presentation of the company and answer all your questions.

Our team
We hire only the best specialists who are well-versed in all aspects of business aviation. 33 professionals, working in Private Jets UK, arrange the helicopter and private jet charter flights.
Each client is assigned a personal air broker who undertakes to:
to stay in touch with the customer 24/7;
to answer all questions related to the choice of private jet, optimization of the route, selection of staff, catering, security and meeting at the airport and quickly address all organizational problems;
to provide the highest level of service and pay attention to the smallest details.
Our employees work all over the world, so they know many languages. The contract is usually issued in English (however, if necessary, we can translate it into any other language). You can always contact our managers who will help you solve the tasks of any complexity. After all, our goal is to make you feel safe and comfortable on board.

Direct communication with the company management:
TOP 5 best brokers in the UK:
Private Jets UK has received multiple awards and certificates for its high level of customer service.
Company offices
We will be glad to see you in our offices in London, Paris and Berlin. Please note that our schedule is subject to change. Check with the operators for exact information.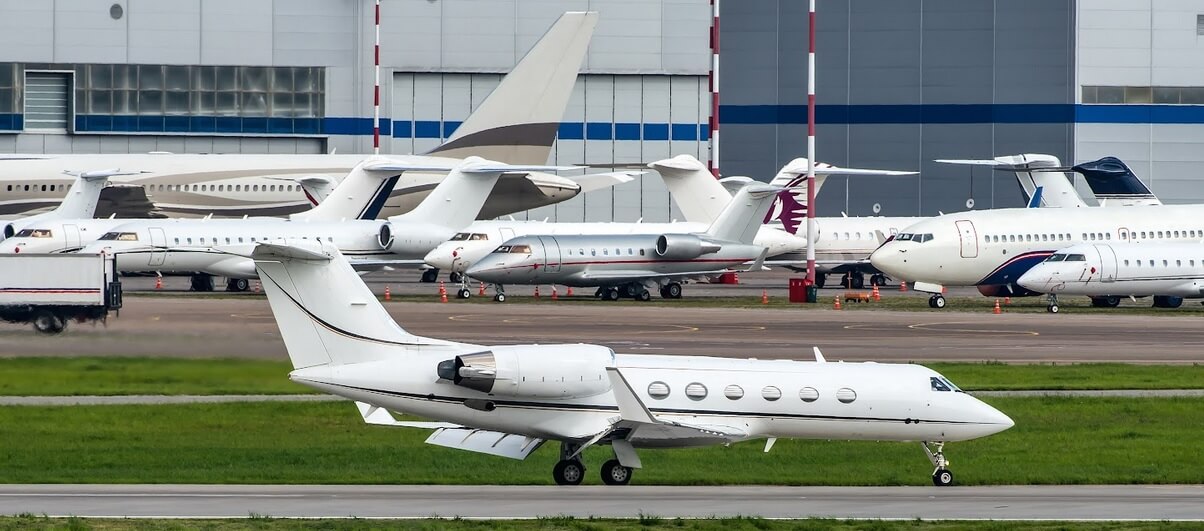 Business Aviation in London
Address: Business Aviation Centre, Hartmann Rd, London E16 2PX, United Kingdom
Email address: london@private-jets.co.uk
Opening hours: daily from 8:00 to 23:30.
We are available 24/7.
Directions to the office:
Business Aviation in Paris
Address: Aéroport de Paris-Le Bourget, 93350 Le Bourget, France
Phone number: +447730145585
Email address: paris@private-jets.co.uk
Opening hours: daily from 7:30 to 23:30.
We are available 24/7.
Directions to the office:
Business Aviation in Berlin
Address:Platz d. Luftbrücke 5, 12101 Berlin, Germany
Email address: berlin@private-jets.co.uk
Opening hours: daily from 8:30 to 23:00.
We are available 24/7.
Directions to the office: