Job Opportunities
Private Jets UK invites business aviation experts to work with us. Due to the active development of the company, we regularly have new vacancies and offers. You can send your resume directly to the head of the department, as well as to our HR Department hr@business-aviation.aero. We are ready to offer applicants a comfortable working conditions, official salary, bonuses and insurance, as well as many other pleasant bonuses.
Please note that we do not cooperate with recruiting agencies for these vacancies.
Note to pilots and flight attendants: Private Jets UK is an air broker and does not operate aircraft, so we do not hire crew.
If you would like to become an aircraft broker with Private Jets UK, please contact us. We are always interested in working with professionals covering a variety of geographic territories. With more than twelve years of experience, we can offer interested candidates:
Personalized training
Marketing support (materials)
Profitable partnerships, on equal terms
Profitable, long-term cooperation

Current Openings
Airbroker
Requirements to the candidate:
At least 3 years of experience in premium sales
Experience in MCC of airlines, companies offering AOP services is desirable
Ambitious, energetic, multitasking, communicative
Fluent English (knowledge of second language is welcomed)
Education: higher professional education + initial training in OOP and slot coordination
Ability to prepare standard applications for TRS, SCF
Good speech, an extensive vocabulary, the ability to express your thoughts clearly and understandably.
Sense of tact and ability to respond quickly to what you hear.
PC: ability to use software SITA, AFTN and any ACs, such as Fleetwatch, "Open Sky", etc.
Responsibility, stress-resistance, purposefulness
Ability to work independently with large amounts of information
Active lifestyle, desire to work, learn and grow
Efficiency
Ability to work in a team
Job duties:
Handling daily requests from VIP clients
Providing VIP clients with high quality service 24/7
Development of offers and search for economical solutions for requested services
Handling difficult situations during the flight
Organization of receiving permissions for the right to perform scheduled, supplementary and charter flights (landings and overflight)
Formation, coordination and keeping of a regular schedule and a charter program of the company's aircraft movement by seasons
Keeping the approved schedule up to date in the company's production management system
Interaction with operators, handling agents and airport services
Terms & Conditions:
3 months probation
Flexible Schedule
Salary: salary + KPI %
Salary based on interview results
High % of sales
Corporate cell phone
Free training
Great team
Interesting business trips
Official registration
Assistant Air Broker
Candidate Requirements:
Education: college degree (possibly incomplete)
Advanced communication skills
Knowledge of business etiquette
Willingness to be available 24/7
Preference is given to candidates with internship experience in large companies
Job Responsibilities:
Assist in arranging and securing business aviation flights
Assist with flight arrangements
Assist in preparation of primary accounting documents
Preparation of marketing materials and events
Conditions:
Formal registration in the state
Probation period: 3 months
Opportunity to move to positions of Aircraft Broker on the results of work
Salary: salary and the opportunity to receive% in the future
Call Center Operator
Responsibilities:
handling incoming calls from customers;
Calls to the existing customer base (no cold calls);
Identification of needs and creation of interest;
Passing call center and reaching out to secretary / assistant / advisor and businessmen from Forbes, Fortune Global 500 list;
generating leads (inquiries) and passing them on to sales managers;
Sending company presentations and contact information via E-mail, WhatsApp, Telegram (+44 773 014-55-85);
Basic knowledge of the characteristics of the aircraft offered;
Maintaining CRM (qualitative collection of information and systematization of work);
Requirements:
Knowledge, understanding, ability and successful experience in a similar position (telephone sales, call center operator, ringer, telephone sales manager, telemarketer) from 1 year;
Understanding of the value and benefits of the services offered;
going to the goal (without annoying interlocutors);
competent speech and clear diction;
communication skills, stress-resistance;
good memory and attention;
knowledge of the basics of business writing;
Priority to candidates with a velvet voice!

Our Human Resources Department welcomes you!
We are open for cooperation and new acquaintances. If you have any questions about employment with the company, you can contact the HR department or specific specialists:
We will be happy to answer your questions.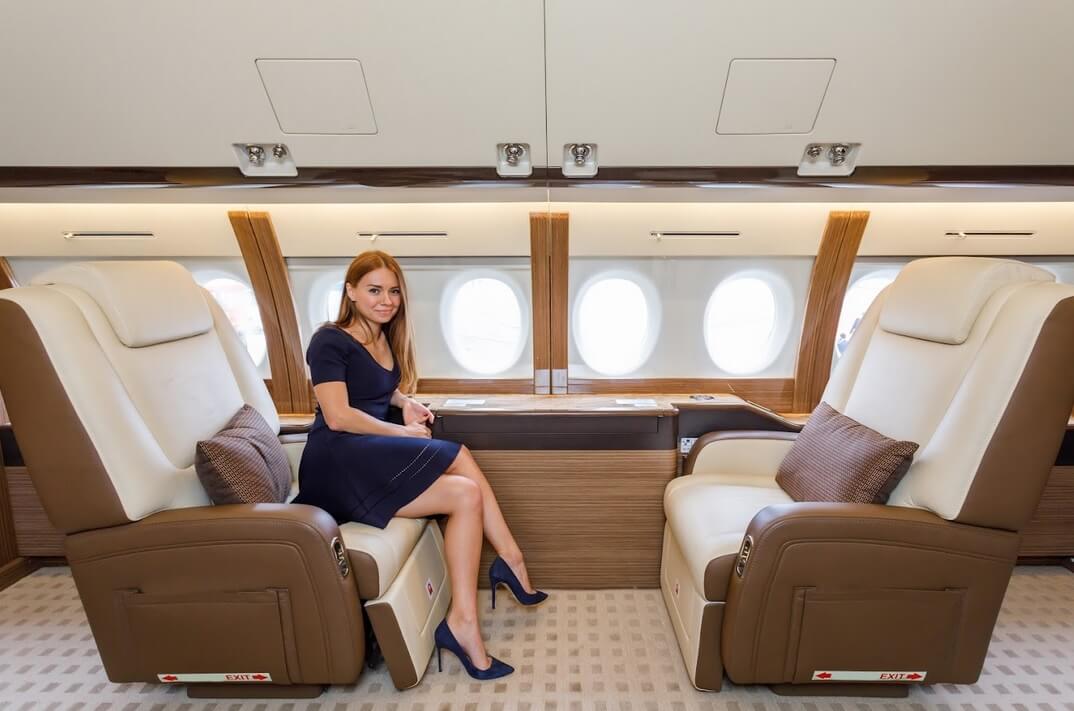 Our team
We hire only the best specialists who are well-versed in all aspects of business aviation. 33 professionals, working in Private Jets UK, arrange the helicopter and private jet charter flights.
Each client is assigned a personal air broker who undertakes to:
to stay in touch with the customer 24/7;
to answer all questions related to the choice of private jet, optimization of the route, selection of staff, catering, security and meeting at the airport and quickly address all organizational problems;
to provide the highest level of service and pay attention to the smallest details.
Our employees work all over the world, so they know many languages. The contract is usually issued in English (however, if necessary, we can translate it into any other language). You can always contact our managers who will help you solve the tasks of any complexity. After all, our goal is to make you feel safe and comfortable on board.

Direct communication with the company management:
TOP 5 best brokers in the UK:
Private Jets UK has received multiple awards and certificates for its high level of customer service.
About us
Private Jets UK has been providing services in the European business aviation market for over 12 years. During this time, we have become experts in this area and formed a unique database of business jets and private helicopters, which currently includes over 6500 models of different types. We give you the opportunity to charter a private jet with a crew for personal flights to any part of the world. Due to the increased reliability, high level of comfort, and privacy, flights will become the most pleasant experience for you. Our clients can choose the most convenient date and time of the flight, as well as jet model and equipment. We are always ready to adjust to your schedule and preferences.

Benefits of working with us
For over 12 years of providing aviation services in Europe, Private Jets UK has accumulated a lot of experience in the solution of business aviation problems. Each of our team members is well versed in the documentation and organization of private flights.
Numbers we are proud of:
We have been actively developing in the field of business aviation for over 15 years.
Our staff includes 33 specialists who speak 6 international languages (English, German, French, Spanish, Russian, and Italian).
The company's catalog contains over 6500 models of private jets and helicopters, available for order at any time.
We have 3 international offices in Europe and are planning to open the new ones in Cyprus and Moscow.
We only need 2-4 hours to arrange an urgent flight.
The company has over 200 regular customers worldwide.
If you still have questions about Private Jets UK, we will be glad to help you. You can always call us or fill out the form on the website. Our aviation consultant will contact you as soon as possible and send you an official presentation of the company and answer all your questions.