Jet Sharing flights in business aviation
Business aviation flights are convenient, prestigious, and fast. There is only one disadvantage of such travelling around the world - the high cost of the service. However, companies working in the field of business aviation offer programs that make flying a business jet more financially accessible. One of the options is Jet Sharing or chair rental of a private plane. The cost of such a service is comparable to the purchase of a business class ticket, and the level of comfort is comparable to renting an entire aircraft.
Private Jet UK company organizes flights on private planes, using the Jet Sharing system. Customers have the opportunity to fly to more than 20 destinations - mainly European countries. You can rent the necessary number of seats in a business jet or a whole sofa if it is provided by the aircraft model. Flights are carried out 3-4 times a month - you can check the current dates with our aviation consultants. We always try to be flexible and meet our customers' needs, so the formation of flights is carried out taking into account the wishes of customers. In most cases, flights are carried out on Bombardier Challenger 850, Hawker 800XP, or Embraer Legacy 600 business jets. The exact information on the model of the aircraft will be known when choosing a specific date.

The cost of Jet Sharing depends on the model of the aircraft, the direction of the flight, and the number of passengers. You can specify it by phone +44 204 577 31 19 or via e-mail (flight@private-jets.co.uk). Discounts are possible with a one-time purchase of a round trip flight, or when ordering 4 seats or more.
What is meant by Jet Sharing?
Jet Sharing flights became the most popular during the pandemic. Travelling on small planes with a limited number of passengers significantly reduces the likelihood of contracting severe viral diseases, which allows you to fly to any country in the world without fear.
Jet Sharing involves paying only for one seat, that is, the cost of renting the entire business jet is proportionally divided among all participants of the flight. This system involves an increasing number of air brokers, engaged in the organization of private flights to the countries of Europe, Asia, and Russia. Therefore, it will not be difficult to find fellow travellers to popular destinations. Passengers can book one or several seats at once, choose additional services, and pay for everything online. That is, all the privileges of flying on a private plane are fully preserved, despite the significantly cheaper price.

Jet Sharing offered by our Private Jet UK company is possible in 2 variants:
Classic Sharing. The price is divided between all passengers flying by private plane. This option makes it possible to independently form a flight if you have several fellow travellers, or use the help of an air broker. In this case, the passenger rents the plane, choosing the date, time, and direction of departure at his/her discretion, but part of the seats is given to the airline owner of the board. Accordingly, the customer can reimburse part of their costs if seats onboard are purchased by other passengers. At the same time, he retains control over the number of seats which can be sold, as well as over the date and time of the flight. The flight will take place in any case – regardless of the fullness of the board. If we talk about aircraft flying on popular routes, then it is more often possible to sell out all seats, so savings can reach 80% of the cost of the flight;
Shuttles. The formed schedule of flights on private planes, to popular destinations. This is a kind of analogue of conventional air travel - with dates and departure times, but with all the privileges of business aviation. Aviabroker assumes all risks and organizational issues. You just have to choose the right direction and buy the right number of seats on the plane.
Thanks to the automated method of collecting and processing applications, Jet Sharing is becoming an increasingly popular and convenient service for passengers. Passengers who are unfamiliar with each other, as well as members of the same family, travel groups, and colleagues, can travel with such a system in the same plane.
Comparison of Jet Sharing with business class
Flying in the business class of a commercial aircraft and Jet Sharing are fundamentally different services with different levels of service. Commercial flights are subject to the general regulations of state-owned airlines. There are no separate staff and additional services in the form of a separate terminal or other types of service.
Flights on a private plane, which are also used in the Jet Sharing program, are more convenient for passengers, since:
Registration takes place through separate terminals and it takes no more than 15 minutes;
Departure can be expected in the VIP lounge;
Transportation of pets is allowed in the cabin;
The aircraft follows the route without stops and, if possible, without refuelling;
The business jets used for rental have a special cabin configuration. Depending on the type of aircraft onboard, there may be a separate meeting room, bedroom, kitchen area;
Luggage is carried with the passenger or in the luggage compartment - however, you can pick it up immediately after landing;
Experienced pilots and competent flight attendants work in business aviation.
Individual meals from the world's best restaurants can be ordered on board.
Flying in business class is convenient only because the passenger is provided with a more comfortable seat in a spacious cabin and special meals.

Advantages of Jet Sharing in comparison with a regular business jet rental
The chair rental of a private plane has all the same undeniable advantages as the individual use of the whole board. However, compared to the usual business jet rental, Jet Sharing has another undoubted advantage – it is a lower flight price. The entire cost of renting a plane is distributed among all participants of the flight and as a result, is reduced by 50-70, and at best by 80%.
Who is Jet Sharing suitable for?
The program of renting one or more seats in the cabin of the aircraft can be used by anyone. Flights to popular destinations are being prepared for departure almost continuously.
The chair rental is currently the most popular:
Among passengers who want to reduce their costs for a full aircraft rental. The client has already paid for his plane in full, but wants to return some of the money by dividing the rent among several travellers;
Among business tourists. During a combined flight, there is an opportunity to get to know colleagues or those who work in the right direction. Useful contacts will always come in handy and help you make profitable deals;
If the flight is necessary for passengers with children or 2-3 families. Renting an aeroplane, divided into 2-3 parts, is much more profitable compared to renting a whole business jet. At the same time, both children and elderly relatives will spend the entire flight in the most comfortable conditions and in the cabin with a minimum number of people, which is especially reasonable during a period of increased epidemic danger;
Among romantic couples. If you plan to spend a secluded vacation with your loved ones in a comfortable environment, then you should start with the right flight. Not all young couples can afford to rent an entire plane, but travelling by the Jet Sharing system is more affordable. Buying two seats out of 8-10 will allow you to enjoy all the advantages of business aviation and quickly get to the planned place.
Among people who have the opportunity to adjust to the general schedule.
If you want to make your first flight on a private jet.
Both residents of the UK and citizens of the European Union and other countries can use the Jet Sharing service. You just need to contact the air broker, clarify whether there is such a program in your direction, and specify the current dates. The operator will review the application within a few minutes and indicate all possible options. If they suit you, then you can conclude a contract. When a chair rental is not suitable for any conditions, there is always an opportunity to try to find Empty Legs or a combined flight.

Flight schedules - how to find the nearest flights
The schedule of pre-planned flights under the Jet Sharing program is always available on the website of the air broker providing such services. If there are no flights in your direction, then you can apply for a partial lease of the aircraft. The company's employees will process all applications and form a list of passengers flying on the same route. If the number of customers required by the capacity of the business jet is recruited, then the preparation of the board begins immediately. Passengers are notified of the departure date and they only have to arrive at the airport at the appointed time.

Business Aviation services
Private Jet, as a professional airline broker in the UK, works not only with the Jet Sharing system. We provide all business aviation services:
Classic aircraft rental with a crew. It is often ordered by managers of large corporations, travel agencies, officials.
VIP flights. They are in demand among the stars of show business, wealthy people, politicians;
Corporate flights. They are often booked for a flight to seminars or for a vacation organized in order to strengthen ties between employees, the so-called team building;
Cargo flights. They transport valuable cargo or expensive equipment;
Medical flights. They are ordered to transport seriously ill or disabled passengers. The aircraft providing the services of an ambulance ship is equipped with medical equipment, and the passenger is most often transported accompanied by doctors.
In addition to Jet Sharing, such a program as Empty Legs also allows you to reduce the cost of flying on a rented aircraft. This is the name of the flight that the plane makes, returning to the airport after it has completed another flight. Tickets for such flights are sold at a discount of about 75%.
If the previous passenger rented a private plane for a one-way flight only, the board will fly back empty. Therefore, tickets for Empty Legs flights are beneficial both for you and for the airline: the plane will fly along this route in any case, regardless of the number of passengers that will be on it, and you will be able to buy a seat on board at the most favourable price.
This is also beneficial for the passengers: spending 30% of the usual cost of renting an aeroplane, they get the opportunity to take advantage of all the benefits of VIP service and fly to their destination in comfort.

Advantages of Jet Sharing
Jet Sharing as a business aviation service has already been appreciated by thousands of passengers around the world. The main advantages of chair rental are:
Reduction of the rental cost by sharing the total bill with other passengers;
Service according to business transportation standards;
The opportunity to take pets with you on the flight (if other Jet sharing participants do not mind);
Efficiency. Departure under the Jet Sharing program is also possible within a day after the application is submitted. A business jet flies non-stop on the way, of course, if the stops are not planned in advance;
High flight safety. Aircraft involved in business aviation are carefully checked and pass all the required maintenance. The cabin is disinfected before each departure;
No strict restrictions on the weight of luggage;
Anonymity. Private aviation does not provide information about its passengers to third parties.
Passengers travelling under the partial rental system can use all additional services – order individual meals, meet at the terminal, transfer. We can book a hotel or other accommodation, arrange security if necessary and order the rental of a helicopter, a car or a yacht.

Reasons for the flight
Business aviation services are popular among those who fly on vacation or are forced to fly to foreign countries to resolve issues related to the activities of their company or family circumstances. The Jet Sharing program can also be used by passengers who need to fly to another country for treatment or to visit relatives. Our company always knows which air borders are open, where a business jet can land and what documents will be required upon arrival. Therefore, we can take over the organization of all legal issues and suggest options for a more profitable flight to the right place.

The cost of renting according to the Jet Sharing system
Renting an air board using the Jet Sharing system is more profitable than a full request for a private aircraft for personal use by at least 50%. The final cost of such a flight depends on:
Route distances;
The urgency of departure;
Type of liner;
Ordering additional services;
The number of passengers. Jet Sharing will cost the cheapest if all the seats in the cabin are purchased.
The operator will tell you the price of a flight carrying passengers with partial rental costs. After clarifying all the nuances of the route, the flight consultant will give a full calculation. You can also use the online calculator on the website.

How much does a private jet fare add up?
To make it clear, below we have described how much a private jet flight costs. As an example, I've selected London to Paris with a Cessna Citation XLS+ and 4 pax: the total price of the flight is 4645 EUR (or 3969 GBP). From left to right - category of items, quantity, price per unit:
Revenue flight fee - 1h 05 min - 1850 € (1580 £);
Ferry flight fee - 46 min - 1050 € (897 £);
Minimum flying - 0 - 0 € (0 £);
Fuel charge - 0 - 0 € (0 £);
Domestic per trip fee - 0 - 0 € (0 £);
International per trip fee - 0 - 50 € (42 £);
Per trip day fee - 2 - 0 € (0 £);
Domestic overnight fee - 0 - 0 € (0 £);
International overnight fee - 1 - 750 € (641 £);
Fuel stop fee - 0 - 0 € (0 £);
Crew swap 12/10 - 0 - 0 € (0 £);
Parking fee - 1 - 250 € (214 £);
Passenger per leg fee - 4 - 120 € (103 £);
Landing fee - 1 - 500 € (428 £);
Additional cost (Taxi) - 1 - 50 € (43 £);
PAX Arrival - 40 - 0 € (0 £);
Marketplace round up - 0 - 25 € (21 £).
The amounts listed are indicative and serve as an example, not a final offer.

Online Calculator
If you want to make an urgent calculation of the cost of a private plane flight, use our online calculator. Just fill in all the fields of the form with a note that you are interested in a specific model of the aircraft and get the final price. NB! – the figures are sent to you by email or messenger, please carefully fill in the contact details to get the calculation.
All our calculations are as transparent as possible for you. After receiving the request, we will prepare a beautiful offer - where the costs and the final price will be clearly described. The exact price is agreed in advance and is written in the contract, so you can be sure of the final cost.
Popular destinations
Private Jets organizes both regional flights in the UK and flights to Europe, Russia and Asia. The crews of pilots who are part of our staff have all the necessary licenses that allow them to land at major international airports and on the strips of small airfields.
As for private flights, our clients most often order planes to Dubai, London, Geneva, Nice, Paris, Cannes, Zurich, Larnaca.
Questions and answers
UK business aviation airports
Our clients have access to all airports of the UK and Europe. Due to the unique partnership conditions, we can offer our clients the best prices for business aviation services. Our experts will consult you on the availability of private jets in a particular city and help you choose the best option.
Current list of TOP 25 business aviation airports:
Airport

Country

ICAO

IATA

London Heathrow Airport
England
EGLL
LHR
Birmingham Airport
England
EGBB
BHX
London Gatwick
England
EGKK
LGW
London City Airport
England
EGLC
LCY
London Luton
England
EGGW
LTN
Edinburgh Airport
Scotland
EGPH
EDI
Leeds Airport
England
EGNM
LBA
Manchester Airport
England
EGCC
MAN
London Stansted
England
EGSS
STN
Liverpool John Lennon Airport
England
EGGP
LPL
Newcastle Airport
England
EGNT
NCL
Bristol Airport
England
EGGD
BRS
Glasgow Airport
Scotland
EGPF
GLA
East Midlands Airport
England
EGNX
EMA
Southampton Airport
England
EGHI
SOU
Jersey Airport
England
EGJJ
JER
Cardiff International Airport
Wales
EGFF
CWL
Inverness Airport
Scotland
EGPE
INV
Bournemouth Airport
England
EGHH
BOH
Airport Doncaster Sheffield
England
EGCN
DSA
Oxford Airport
England
EGTK
OXF
London Biggin Hill
England
EGKB
BQH
Belfast Airport
Northern Ireland
EGAA
BFS
Gibraltar Airport
Gibraltar
LXGB
GIB
Aberdeen Airport
Scotland
EGPD
ABZ

Book a Private Jet
We are here to assist you 24/7. You are always welcome! No matter when, why or how - whether by mail, by phone, by email, WhatsApp or live chat - you will hear from us without delay.
Additional services
Traveling on a rented business jet is convenient, fast, and comfortable. You can further improve flight conditions and safety in the sky by ordering a number of additional services, such as:
Catering – individual meals on board. The passenger can tell us the wishes for the menu, and we will fully fulfill them;
Internet - we organize a stable connection throughout the flight;
Comprehensive service in VIP halls;
Transfer at any airport on the type of transport that suits the passenger – a car, a helicopter, a yacht;
Booking hotels and luxury accommodation on the islands and with private property owners;
Treatment of the plane with anti-icing liquid.
Additional requests are discussed separately and are also prescribed in the contract. Each client of our company can count on complete anonymity and on the help of a personal manager at all stages of the organization of the flight.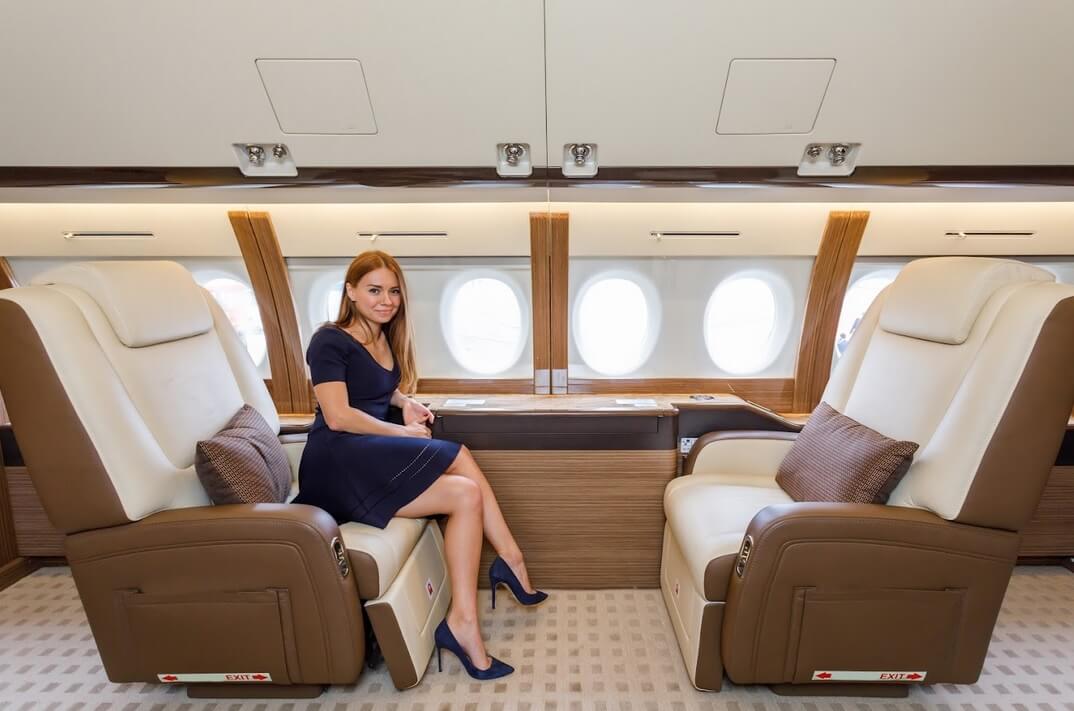 How to pay for a flight and refund money for a failed flight
Payment for the aircraft lease is carried out after the signing of the contract. You can deposit cash or make a wire transfer. In some situations, an invoice is more convenient, but in any case, our company allows the client to choose the payment method that is more profitable for him/her.
If the scheduled flight is canceled at the client's request, the funds won't be returned in full. This is quite understandable since certain costs for the organization of the flight were already on the part of the air broker. However, our company tries to make sure that the client loses as little as possible. In those situations, when the lease is canceled due to our fault, which fortunately happens extremely rarely, the funds are returned in full.
You can find out all the conditions for renting business jets by phone or by sending a request to our company's email.

Jet Schering Flight Schedule 2021
Route to Nice. We fly 5 times a month. The price per seat is from 4,500 euros.
Scheduled dates: 2, 10, 16, 22, 29 of the month.
Route to Munich. We fly 3 times a month. Price per seat - from 4,500 euros.
Scheduled dates: the 9th, 15th and 23rd of the month.
Route to Dubai. We fly 4 times a month. Price per seat from 5,500 euros.
Scheduled dates: the 2nd, 10th, 18th, 25th of the month.
Route to Moscow. We fly 5 times a month. Price per seat from 4,500 euros.
Scheduled dates: 2nd, 10th, 15th, 22nd, 29th of the month.
Route to Male (Maldives). Flying 6 times a month. Price per seat from 10,000 euros.
Scheduled dates: 1st, 2nd, 9th, 10th, 18th, 25th of the month.
Route to Chambery. We fly 3 times a month. Price per seat - from 5,500 euros.
Scheduled dates: February: 3, 11, 24th of the month.
Route to Albenga. We fly 6 times a month. Price per seat from 3,500.euros.
Scheduled dates: 2, 3, 9, 11, 24th of the month.
Route to Lyon. We fly 5 times a month. Price per seat from 5,500.euros.
Scheduled dates: 2nd, 9th, 16th, 25th, 29th of the month.
Route to the Canary Islands. Flying 4 times a month. Price per seat from 6,000 euros.
Scheduled dates: 6th, 14th, 21st, 25th of the month.
Route to Larnaca. We fly 3 times a month. Price per seat from 3,500 euros.
Scheduled dates: 6th, 11th, 23rd of the month.
Route to Riga. We fly 5 times a month. Price per seat from 2,500 euro.
Scheduled dates: 3rd, 10th, 17th, 24th, 30th of the month.
Route to the Seychelles. Flying 3 times a month. Price per seat - from 9,000 euros.
Scheduled dates: 8, 15, 23 of the month.
Route to Malaga. We fly 4 times a month. Price per seat from 3,500 euros.
Scheduled dates: 4th, 14th, 21st, 29th of the month.
Route to Geneva. We fly 4 times a month. Price per seat from 4,500 euro.
Scheduled dates: 5th, 13th, 21st, 27th of the month.
Route to Tivat. We fly 5 times a month. Price per seat - from 4,000 euros.
Scheduled dates: 3rd, 10th, 17th, 24th, 29th of the month.
Route to Antalya. We fly 6 times a month. Price per seat from 3,500 euros.
Scheduled dates: 2nd, 10th, 15th, 21st, 26th, 30th of the month.
Route to Bodrum. We fly 6 times a month. Price per seat from 3,500 euros.
Scheduled dates: 3, 9, 15, 20, 25, 30 of the month.
Route to Girona. Flying 4 times a month. Price per seat - from 4,000 euros.
Scheduled dates: 6th, 15th, 21st, 28th of the month.
Route to Athens. We fly 5 times a month. Price per seat from 3,500 euro.
Scheduled dates: 5th, 13th, 19th, 24th, 29th of the month.
Route to Thessaloniki. We fly 5 times a month. Price per seat from 3,500 euros.
Scheduled dates: 4th, 12th, 19th, 25th, 30th of the month.
Route to Olbia. We fly 4 times a month. Price per chair - from 4,000 euros.
Scheduled dates: 5th, 16th, 23rd, 29th of the month.
Route to Genoa. We fly 4 times a month. Price per seat from 4,000 euros.
Scheduled dates: the 8th, 17th, 24th, 28th of the month.
Route to Zurich. We fly 3 times a month. Price per seat - from 4,000 euros.
Scheduled dates: 7th, 15th, 23rd of the month.
The current schedule shows only a small fraction of the flights - a complete list can be obtained from our consultants. Flexible conditions for the number of companions on board are possible. As a rule groups vary from 2 to 10 people. The final price depends on the number of travel companions, destination, aircraft model, etc.

Our team
We hire only the best specialists who are well-versed in all aspects of business aviation. 33 professionals, working in Private Jets UK, arrange the helicopter and private jet charter flights.
Each client is assigned a personal air broker who undertakes to:
to stay in touch with the customer 24/7;
to answer all questions related to the choice of private jet, optimization of the route, selection of staff, catering, security and meeting at the airport and quickly address all organizational problems;
to provide the highest level of service and pay attention to the smallest details.
Our employees work all over the world, so they know many languages. The contract is usually issued in English (however, if necessary, we can translate it into any other language). You can always contact our managers who will help you solve the tasks of any complexity. After all, our goal is to make you feel safe and comfortable on board.

Direct communication with the company management:
TOP 5 best brokers in the UK:
Private Jets UK has received multiple awards and certificates for its high level of customer service.
The company's offices
We will be glad to see you in our offices in London, Paris and Berlin. Note that our schedule may be changed due to the COVID-19 pandemic. Please check the exact information with the operators. We strictly follow the recommendations of the World Health Organization and carry out all necessary preventive measures: hand sanitizers, social distance, air disinfectants and wet cleaning three times a day. All company employees are vaccinated.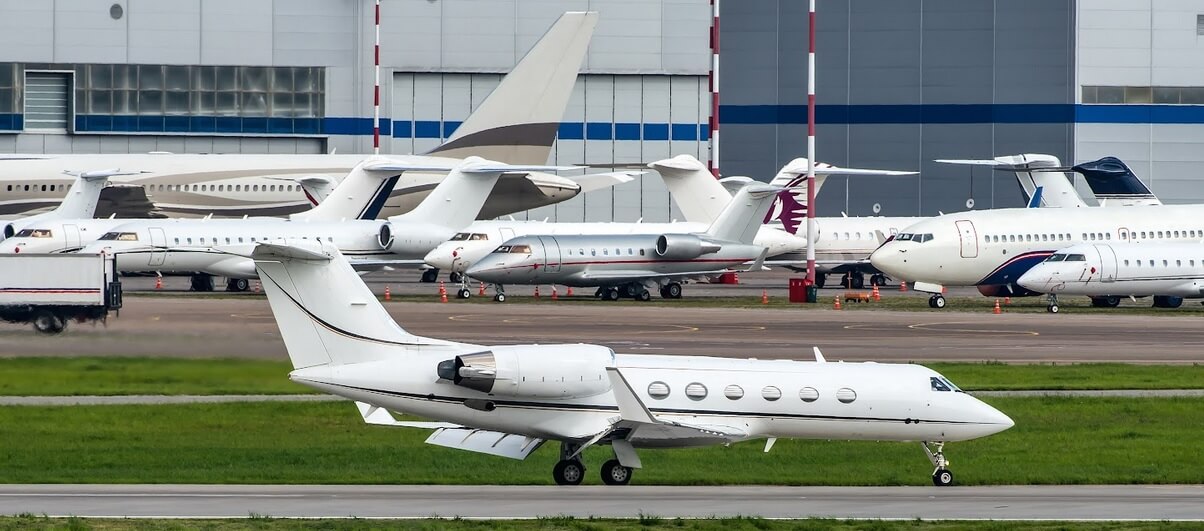 Business Aaviation in London
Address: Business Aviation Centre, Farnborough GU14 6XA, United Kingdom
Phone number: +44 204 577-31-19
Email address: london@private-jets.co.uk
Opening hours: daily from 8:00 to 23:30.
We are available 24/7.
Directions to the office:
Business Aaviation in Paris
Address: Aéroport de Paris-Le Bourget, 93350 Le Bourget, France
Phone number: +44 785 757-49-38
Email address: paris@private-jets.co.uk
Opening hours: daily from 7:30 to 23:30.
We are available 24/7.
Directions to the office:
Business Aaviation in Berlin
Address:Platz d. Luftbrücke 5, 12101 Berlin, Germany
Email address: berlin@private-jets.co.uk
Opening hours: daily from 8:30 to 23:00.
We are available 24/7.
Directions to the office: